The build is charging full steam ahead and although it looked as though not much progress had been made from the outside when we first arrived this Sunday, we were actually very pleasantly surprised when we got inside and found out what had actually occurred during the week...
- Insulation - in most of the walls - looks like padded cells - ha ha!
- Ceilings - in most places
- Electrics - all done
- Air-conditioning provisions - done - lots of silver tubes everywhere - very futuristic
- Gyprock - all over the place and you can now see the outline of the linen cupboard, walk-in wardrobe etc
- Bathrooms - strange green stuff around plug holes etc and holes cut in gyprock for the baths
- Flooring to upstairs balcony - done
Pretty amazing huh?!
It's starting to look and feel more and more like a real home as the weeks go by (as I'm sure I've said before). Now the gyprock and ceiling are nearly done - upstairs, at least - you can gauge the shape of the rooms much more and my favourite part has to be our ensuite bathroom which is looking fab - I love the ragged-edged hole where our spa bath will go!
Hope you enjoy the pics - we thrilled with how it's all coming along.
As always, click the pic below to see a full-size version. For a slideshow of ALL the pics, click on the link UNDERNEATH! Enjoy!!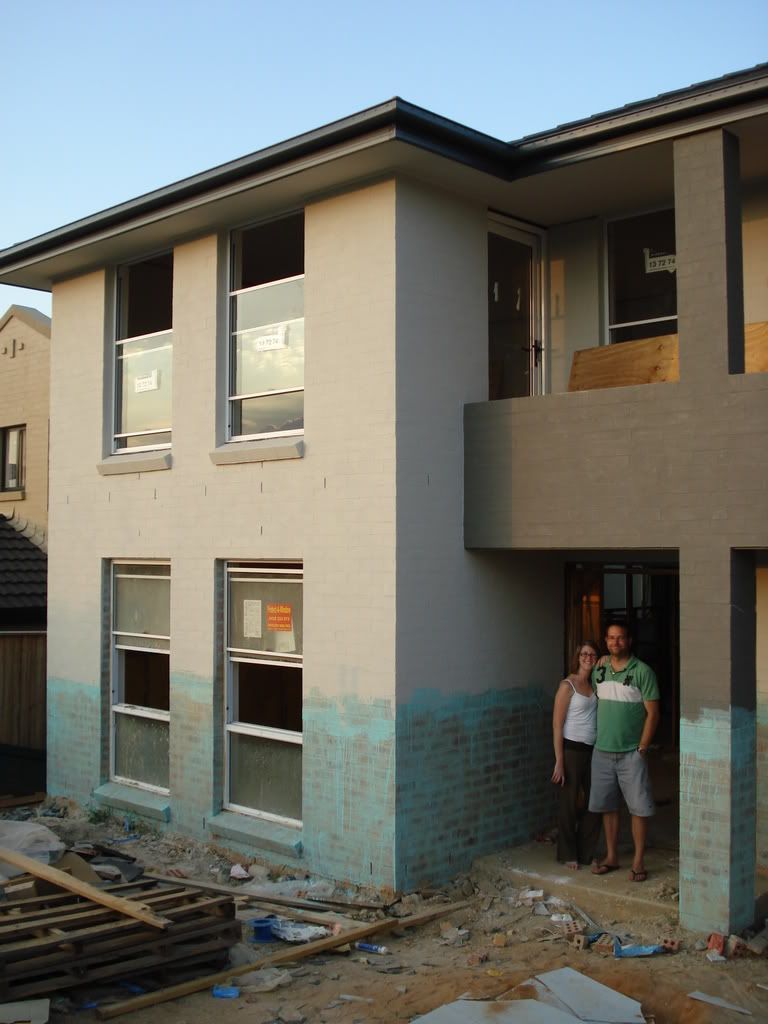 http://s464.photobucket.com/albums/rr7/adamandrosieoz/Insulation%20and%20gyprock%20-%20Feb%2009/?albumview=slideshow