As it has been a while since I took this set of pics, I will let them do the talking for this post rather than waffle on for ages...!
They were taken on 1st Feb and, as you can see, some progress has been made with the back roof - all good.
The alarm system has also been installed so at least we'll be safe and dry!
As usual, click on the link AFTER the big pic to see a slideshow...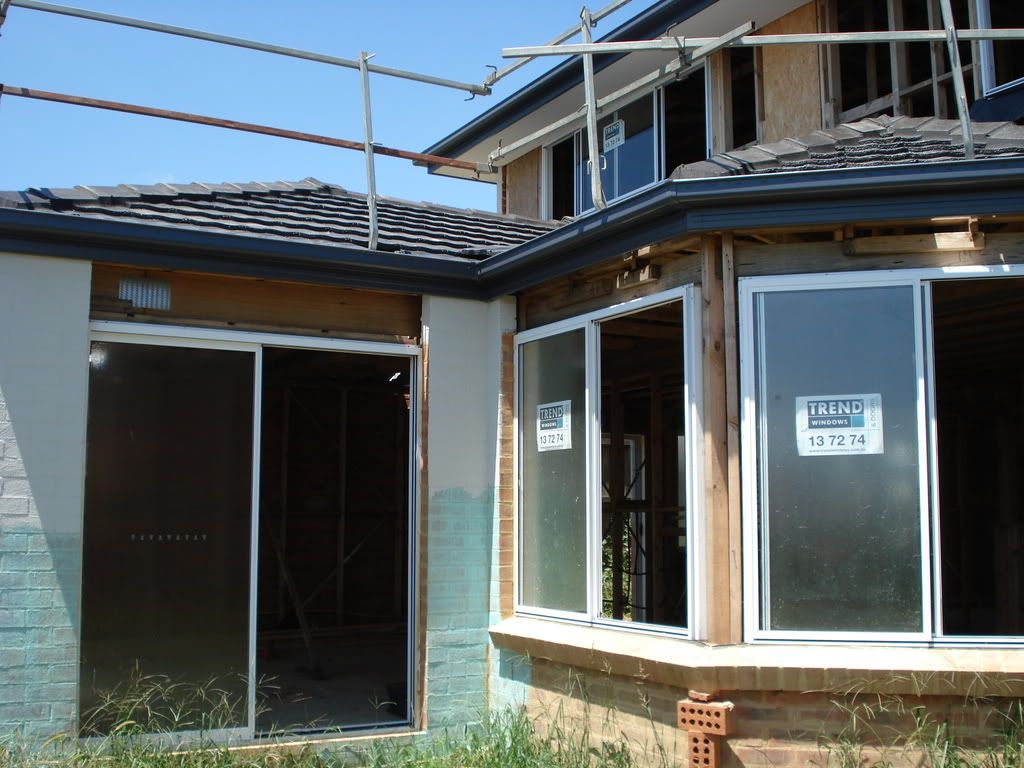 http://s464.photobucket.com/albums/rr7/adamandrosieoz/Back%20roof%20-%20Feb%2009/?albumview=slideshow