Well... almost!
As I think I mentioned in my previous post, the builders were due to take a 5-week break over Christmas/New Year although our CSR said there was a possibility they would do some work on our site over this period.
Adam is trying to get as much experience on his new bike as poss so rode out West during Friday lunchtime and got the shock of a lifetime - the roof is almost done!!! Yep - our good old builders have picked up their tools and put in some serious work over the past week or so! Yet again... another pleasing result... seems to good to be true!
I couldn't possibly miss out so we hopped in the car yesterday morning, coffees in tow, and made the usual Saturday trip.
I'll let the pics do the talking rather than keep waffling on. As you can see we 'broke in' and managed to take some pics of the inside as well as the out! Please click the link BELOW the big pic to see the slideshow - I can't seem to make it work this week!!
Who know what they'll have done by next week - but please keep coming back to share this wonderful journey with us!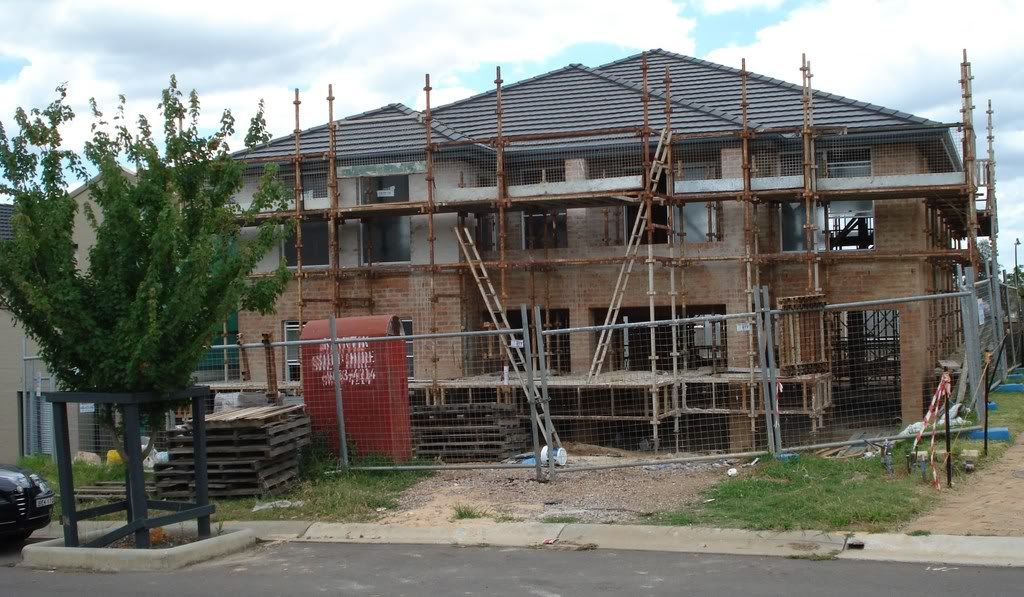 http://s464.photobucket.com/albums/rr7/adamandrosieoz/Roof%20-%20Part%202%20-%20Jan%2009/?albumview=slideshow